Ferrer Products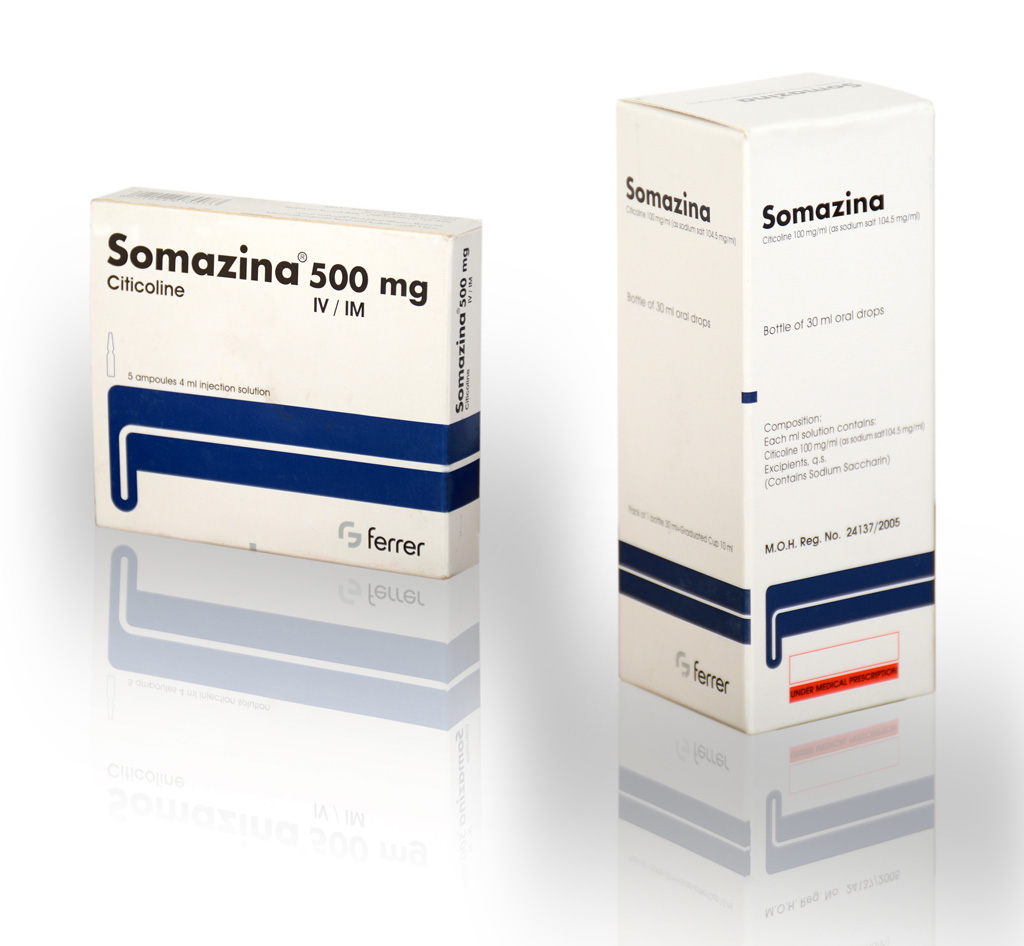 Somazina
Citicoline (nucleotide derivative) is an essential intermediate in the biosynthetic pathway of structural phospholipids in cell membranes (neuronal membranes) particularly Phosphatidylcholine,
Citicoline formation is considered the rate limiting step in the biosynthesis of phospholipids. Many experimental and clinical studies have confirmed the biochemical rationale, efficacy and safety of Citicoline in the treatment of:
Cerebrovascular accidents
Mild cognitive impairment
Traumatic brain injury
Dermofix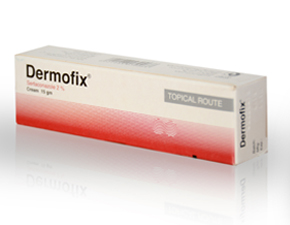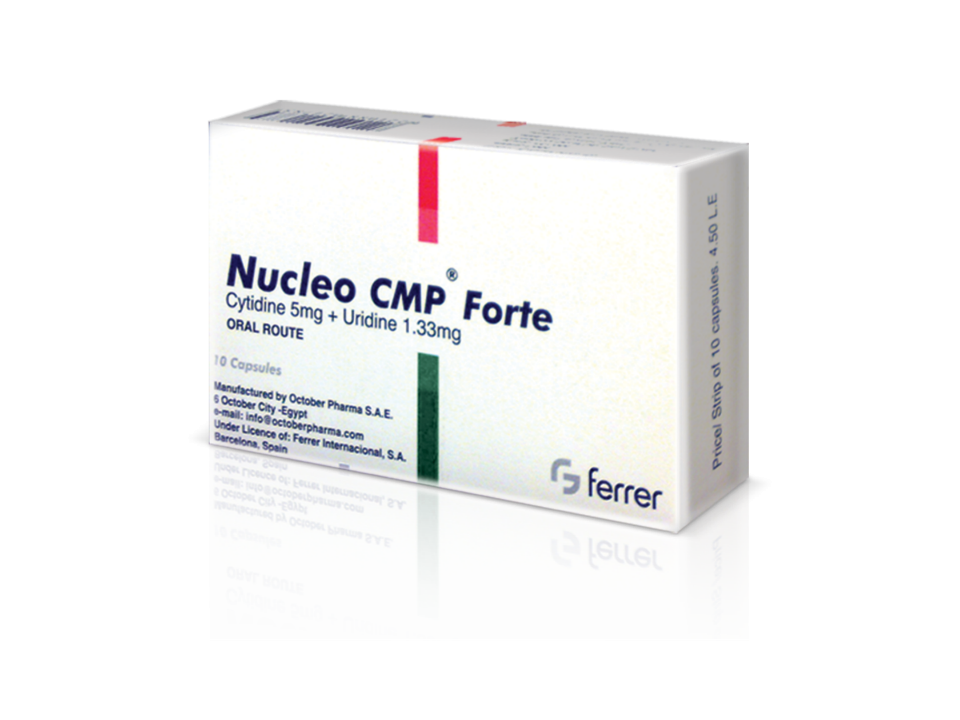 Nucleo CMP Forte
(Cytidine and Uridine Nucleotides)
Cytidine and Uridine are two essential nucleotides necessary for:
Neuronal membrane biosynthesis
Myelin sheath biosynthesis
Nerve cell protein synthesis
Neurite sprouting through P2Y receptors stimulation
Nucleo CMP Forte is thus of particular importance for the treatment of peripheral neuropathies as it is considered the only product that targets the core of the problem through its experimentally and clinically proven effects on nerve repair and regeneration. Nucleo CMP Forte is available in Capsule form.
Multi-dose Packaging
Single dose, multi-dose, and customized blister packaging, we do it all! We offer multi-dose packaging for patients taking multiple medications at no additional cost.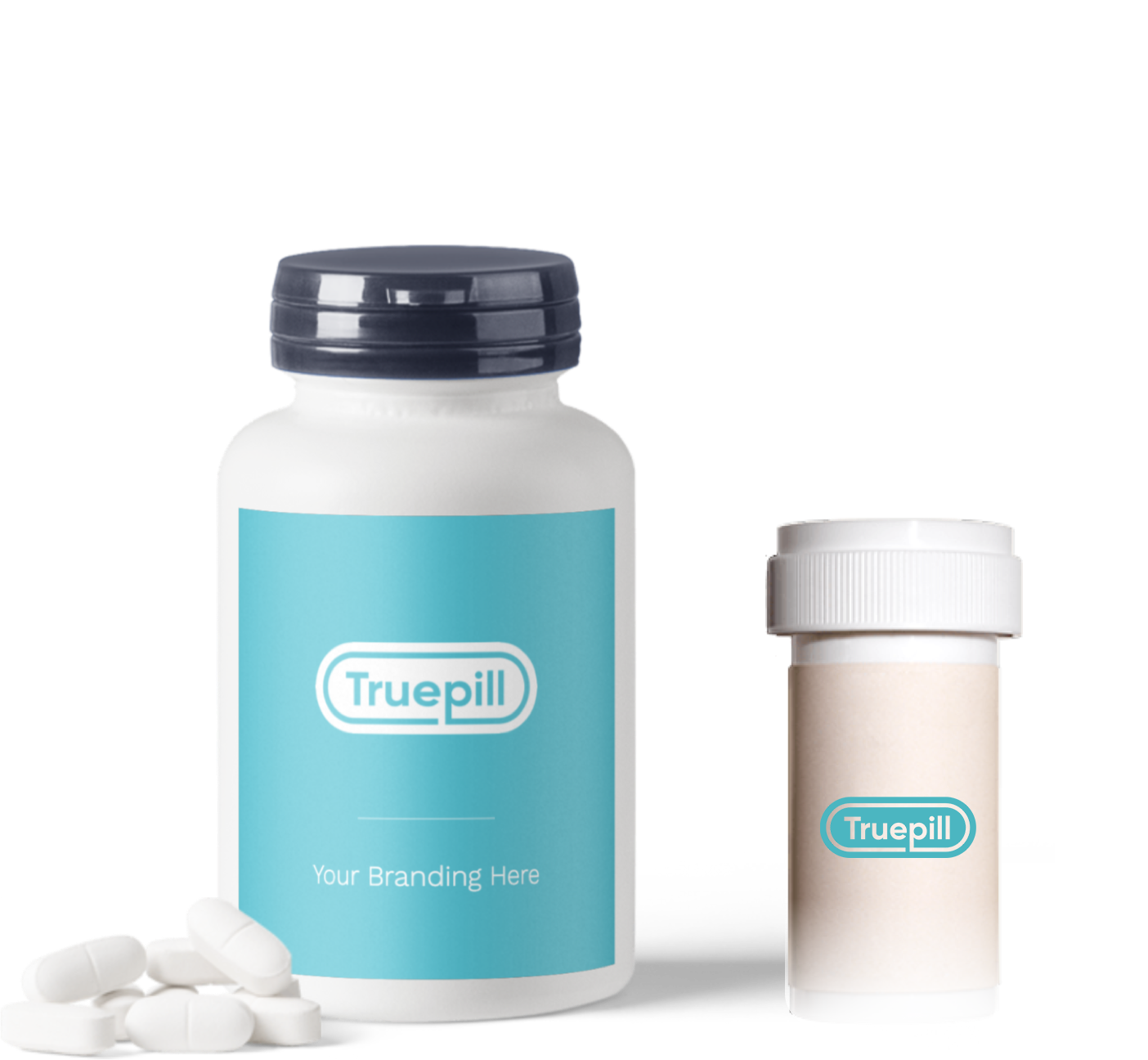 Customized Packaging
We offer white label packaging options for businesses looking to customize their patient experience.
Free to Use
Just pay your regular insurance copays, there is no additional charge to use phoenix and shipping is always free.
Prior Authorizations
We'll work with your insurance and doctor so you don't have to.
Auto Refills
We will always check your insurance copay and compare with the cash price for the drug and pick the lowest.
Free Shipping
Always fast, free shipping to your door to all 50 states. Expedited and cold storage shipping options available.
Renewals
Out of refills? We will contact your doctor to get a new prescription so you don't have to worry about running out of medication.
Discreet Packaging
We provide secure, discreet and confidential packaging for all medication orders delivered to your home or office.
Clinical Services
Personalized Onboarding
We build custom onboarding and enrollment experiences for your patients. Web, mobile and text/SMS based experiences for the modern patient that lead to delightful patient experiences for our partners. And we've got you covered with an industry leading 1-click refill experience.
Medical Benefits Billing
We can bill a wide range of medical benefits providers to process your medical device, equipment, and supply needs in addition to your medication records.
Patient Education
We provide therapy specific information so patients understand their medication and treatment options. We help empower you to self-administer medications by providing all necessary supplies (like syringes or needles) and training.
Ongoing Patient Monitoring
We remind you about refills, answer any questions, provide additional support, and check on how you are progressing with your therapy. Detailed clinical monitoring and tracking measuring adherence to prescribed therapies.
Provider Collaboration
Our staff will keep your provider informed of your progress and will alert them if any issues or difficulties arise during your treament.
Benefits Investigation & Financial Support
When possible, we connect you to financial assistance programs to help better manage out of pocket expenses.
24/7 Support
Pharmacists are available for a call anytime, or messaging in app.
Coordination of Nursing Services
Bringing safe, convenient care to the comfort of your home.
Delivery to Alternative Locations
Office, vacation home, doctor's office.
Multiple Languages
Multilingual healthcare experts available.
Ready to get in touch?
Connect with us to learn how phoenix can power your telehealth needs.